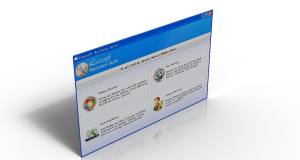 Every Windows User should get a Lazesoft Recovery Suite Home Edition, a free instant data and system recovery kit, to ensure protection!
With a series of easy-to-use utilities on Lazesoft Recovery Suite Home Edition Recovery CD, you can recover your data even if file deleted, partition formatted, you can repair your Windows even if Windows crashed, you can reset your windows login password even if you forgot it.
With Lazesoft Recovery Suite Home Edition, just three steps to recover your data, repair Windows system or reset Windows password. It is easy as 1, 2, 3.

Create an Free Lazesoft Recovery Suite Recovery CD or USB disk by yourself, then boot PC from it to fix most of computer problems easily and instantly.
Main Components of Lazesoft Recovery Suite
Lazesoft Windows Recovery - Data Recovery
Lazesoft Data Recovery - Windows System Recovery
Lazesoft Recover My Password - Windows Password Recovery
Lazesoft Disk Image & Clone - Disk Backup, Clone and Partition Manager
Boot up from CD or USB disk
Full access to non-bootable PC, Lazesoft Recovery Suite Live CD, giving you access to your computer even if Windows can't or Windows is completely broken.
Boot from various brands of desktops, laptops like Dell, ThinkPad, Hp, Sony, Toshiba, Acer, Samsung, etc.
With WinPE-based and linux-base bootable disk builder, Lazesoft Recovery Suite has best hardware compatibility.
Boot up computer from CD or usb disk.
Support any types of hard disks like SATA, IDE and SSD.
User friendly Boot Media Builder interface.
Support WinPE USB boot disk.
Fast, easily, natively create PE Recovery Disk on 64 bit of Windows Vista, 7, 8.
Support building bootable DVD
Added options to special WinPE version and type while building boot disk
Added options to special custom drivers while building boot disk
Instantly repair PC when Windows can't start normally
recover Windows from critical system errors when BSOD or it displayed a black screen.
Recover MBR and partition information
Recover missing or corrupted Windows system files such as 'ntldr is missing', 'bootmgr is missing', etc.
Recovery or edit corrupted registry, virus-infected registry key value.
Edit and Repair Windows boot file boot.ini or BCD
Rescue Windows XP Vista and Windows 7 32 and 64 bit.
Rescue Windows Server 2003/2008, SBS 2003/2008/2011, 32 and 64 bit.
Recover partition after accidental deletion or partition table damage.
Easily recover data from non-working computer or disk
Access and copy files from computer even if Windows can't start.
Recover deleted files even if emptied from the Recycle Bin
Rescue files after a hard disk crash
Rescue files after accidental format, even if you have reinstalled Windows.
Rescue files after a partitioning error
Rescue files after RAW partition or RAW hard drives
Recover files including documents, photos, video music and email etc.
Quickly reset Windows Local and Domain Account admin passwords
Reset Windows password even if forgot or lost it.
Clear Windows Local Password
Reset Windows Domain Password
Unlocks and Enables user accounts.
Find Windows key when you want to reinstall it
100% recovery rate.
Clone & Backup Partition or Disk
Create Backup Disk or Partition Compression Image.
Create Raw Disk or partition Image (sector by sector copy).
Clone entire Windows or Data hard drive or partitions to an internal or external disk.
Transfer disk or partitions from an old hard disk drive to a new one.
Partitions can be copy either with original sizes and locations, or Resizes transferred partitions to match new hard disk size.
Clone with fast mode and complete mode.
There are two methods can be used when cloning, Only copy used blocks or sector by sector copy.
Create, format, delete, Wipe partition and disks
Bootable rescue CD or USB disk.
Format FAT, NTFS Partition.
Create, Delete partitions of any type.
Supports large disks: up to 2TB volumes on MBR.
Wipe Partitions or disk for data security reason.
Hide/unhide partition.
Set active partition.
What are the requirements to create a bootable CD of the software?
In order to download and use the Lazesoft Recovery Suite, you will need:
* an active connection to the internet
* a working Windows computer
* a CD writer and a recordable CD, or a USB flash drive
What version of Microsoft Windows is supported by Lazesoft Recovery Suite Home Edition?
The software supports:
* Windows XP, Windows Vista, Windows 7, Windows 8 32 bit
* Windows XP, Windows Vista, Windows 7, Windows 8 64 bit
Which Version Should I Choose?
Features
Home Edition
Professional Edition
Server Edition
Unlimited Edition
Supports Windows 8 / 7 / Vista / XP
Supports Windows Server 2008 / 2008 R2
-
-
Supports Windows Server 2003 / 2003 R2
-
-
Supports Windows 2000 Server
-
-
Supports Windows Small Business Server 2011
-
-
Supports Windows Small Business Server 2008
-
-
Windows Small Business Server 2003 / 2003 R2
-
-
Bootable Recovery CD, USB Disk
Fix Windows Boot Problems due to corrupted MBR, Boot Sector, Boot File, Registry, etc.
Fix missing file crash such as "ntldr is missing", "bootmgr is missing" etc.
-
Lazesoft File Manager - Copy valuable files from disks to local another hard disk/partition when system fails to boot.
Powerful Data Recovery - Recover Data in all situation, such as deleted files, damaged, formatted partitions, etc.
Mac OS HFS+ file system data recovery
-
Registry Editor, Registry Recovery.
Undelete partitions.
Windows local password resetting tool
Windows AD Domain controller password resetting tool
-
-
Clone/Copy Hard Disk or Partition
Create Disk, Partition Image
Create, Delete, Format, Hide, Set Active Partitions
WinPE Recovery CD Builder
Wipe partitions or entire hard disks
License
Home License
Business License
Business License

Unlimited License &

Technician License

Price

Free

US$49.99




US$27.95

US$99.49

US$499.29




US$199.29
* Home Licenses - for non-commercial purposes.
** Business Licenses - for commercial use. With a Business License the company can use the program in a business, academic, or government environment.
*** Unlimited License - Business license that provides unlimited worldwide licensing for corporation / Government / Educational Institution.
**** Technician License - For Data, System, Password Recovery Service Providers / Repair and Maintenance Companies. Provide technical services to your clients.

Testimonials
"I needed this type of product. It worked. I love it. Thank you."--David Lustig
"That worked. You don't know how much I appreciate your help. I will suggest your program to anyone that ask. Thanks again you're a life saver."--Keith Compton

More...
Awards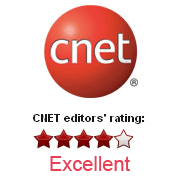 More...
Other edition:
Lazesoft Recovery Suite Professional Edition:
Lazesoft Recovery Suite Server Edition:
Lazesoft Recovery Suite Unlimited Edition:
Product News
July 31, 2013
Having faster processing times and much smaller backup files.
Allowing you to specify the different type of WinPE version.

View more news...