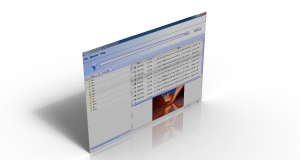 Lazesoft Data Recovery
With just a few clicks, you can recover deleted files and recover data from formatted, damaged or lost partitions.

Lazesoft Data Recovery is an easy to use and powerful data recovery software.
Lazesoft Data Recovery offers home users and businesses complete solutions for recovering deleted or lost files due to the reformatting or corruption of a hard drive, virus or Trojan infection, unexpected system shutdown or software failure.
With easy to use interfaces and the most powerful data recovery software engine, you can use Lazesoft Data Recovery to recover your data, preview recovered files while the search is in progress.
Easy Recovery in All Major Data Loss Cases, including:
Accidentally deleted files or emptied from recycle bin
Formatted media, disk drive, partitions or dynamic volumes
Logically crashed disk
Data deleted using Shift+Del keys
Files corrupted was due to virus attacks
Software crash
Power faults
Partition with corrupt file systems
Computer can not boot up and can not enter Windows
Safe Data Recovery
To ensure your data safety, the Lazesoft Data Recovery is designed that it does not change the contents of the drive being searched.
Easily Recover Data under Windows Desktop using our:
Windows Version of Lazesoft Data Recovery
Native support for Windows 64 bit
Added support for Windows 8

(New!)
Recover Data When Windows Cannot Boot up Normally
After some disk failures or serious crashes, you might not be able to boot up your computer or start Windows. Lazesoft Data Recovery can burn a bootable data recovery CD/USB disk and allow you to boot up your computer and rescue your data.
A Lazesoft Data Recovery boot disk can boot from various brands of desktops and laptops, manufactured by Dell, ThinkPad, Hp, Sony, Toshiba, Acer, Samsung, etc.
With its option of building either WinPE-based or Linux-base bootable recovery disks, Lazesoft Data Recovery ensures the best hardware compatibility available.
Lazesoft Data Recovery can create a bootable CD or USB disk.
Lazesoft Data Recovery boot disk builder has a user friendly interface.
What version of Microsoft Windows is supported by Lazesoft Data Recovery?
The software supports:
* Fully supports Windows 8.1, 8, 7, Vista, XP
* Fully supports Windows 2012, 2008 R2, 2008, 2003, 2000 servers
Which Version Should I Choose?
There are five editions of Lazesoft Data Recovery - Home Edition, Professional Edition, Server Edition, Unlimited Edition and Lazesoft Windows Data Recovery Free. Here come the differences or limitations among them.
Features
Lazesoft Windows Data Recovery Free
Home Edition
Professional Edition
Server Edition
Unlimited Edition
Supports Windows 8 / 7 / Vista / XP
Supports Windows Server 2008 / 2008 R2
-
-
-
Supports Windows Server 2003 / 2003 R2
-
-
-
Supports Windows 2000 Server
-
-
-
Supports Windows Small Business Server 2011
-
-
-
Supports Windows Small Business Server 2008
-
-
-
Windows Small Business Server 2003 / 2003 R2
-
-
-
Bootable Recovery CD, USB Disk
-
Recover deleted files.
Data recovery on damaged or deleted partitions.
Data recovery on formatted partitions, etc.
Recover NTFS encrypted files (NTFS 5), NTFS compressed files.
Mac OS HFS+ file system data recovery
-
-
Supports MBR, GPT partitions, Dynamic Volumes.
Supports IDE, SATA, SCSI, SSD, USB, IPOD, IPhone, RAID Disk Array, etc.
WinPE Recovery CD Builder
-
Setup file size
6.2 MB
20.6 MB
20.6 MB
108 MB
108 MB
License
Home License
Home License
Business License
Business License

Unlimited License &

Technician License

Price

Free

Free

US$39.99




US$17.95

US$79.49

US$199.69




US$159.69
* Home Licenses - for non-commercial purposes.
** Business Licenses - for commercial use. With a Business License the company can use the program in a business, academic, or government environment.
*** Unlimited License - Business license that provides unlimited worldwide licensing for corporation / Government / Educational Institution.
**** Technician License - For Data, System, Password Recovery Service Providers / Repair and Maintenance Companies. Provide technical services to your clients.

Highly Recommended our highest value software -- Lazesoft Recovery Suite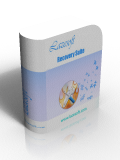 Lazesoft Data Recovery is one component of Lazesoft Recovery Suite. Besides, Lazesoft Recovery Suite also include follows component:
Lazesoft Windows Recovery - Windows booting problem fixing tool
Lazesoft Recover My Password - Windows password resetting tool
Lazesoft Disk Image & Clone - Disk Clone, Backup, partition manager software

30 Days Money Back Guarantee

Testimonials
"I needed this type of product. It worked. I love it. Thank you."--David Lustig
"That worked. You don't know how much I appreciate your help. I will suggest your program to anyone that ask. Thanks again you're a life saver."--Keith Compton

More...
Awards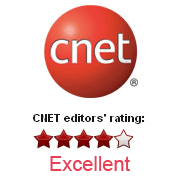 More...
Product News
July 31, 2013
Having faster processing times and much smaller backup files.
Allowing you to specify the different type of WinPE version.

View more news...