Lazesoft Recover My Password Edition Comparison
There are four editions of Lazesoft Recover My Password - Home Edition, Professional Edition, Server Edition, Unlimited Edition. Here come the differences or limitations among them.
Features
Home Edition
Professional Edition
Server Edition
Unlimited Edition
Supports Windows 10/8.1/8/7/Vista/XP/2000 workstations
Yes
Yes
Yes
Yes
Supports Windows 2016/2012 R2/2012/2008 R2/2008/2003 servers
-
-
Yes
Yes
Creates a Windows password recovery CD
Yes
Yes
Yes
Yes
Creates a Windows password recover usb flash drive
Yes
Yes
Yes
Yes
Clear Local Administrator password
Yes
Yes
Yes
Yes
Reset Domain Administrator password
Yes
Yes
Yes
Yes
Clear passwords for other local accounts
Yes
Yes
Yes
Yes
Retrieve product keys from unbootable Windows installations
Yes
Yes
Yes
Yes
WinPE Recovery CD Builder
Yes
Yes
Yes
Yes
Has BartPE Plugin
Yes
Yes
Yes
Yes
License
Home License
Business License
Business License

Unlimited License &

Technician License

Price

Free

US$39.99




US$17.95

US$79.49

US$299.69




US$159.69
* Home Licenses - for non-commercial purposes.
** Business Licenses - for commercial use. With a Business License the company can use the program in a business, academic, or government environment. Single license may be used for up to 3 PCs in one household. The license will be assigned to the individual's name.
*** Unlimited License - Business license that provides unlimited worldwide licensing for corporation / Government / Educational Institution.
**** Technician License - For Data, System, Password Recovery Service Providers / Repair and Maintenance Companies. Provide technical services to your clients.

30 Days Money Back Guarantee
Testimonials
"This program worked perfectly for me! When my last company went out of business I got a PC, but have been unable to log onto Windows because I did not know the admin password. It's been sitting around for months. This program reset the Admin password to blank and I can now log on...AWESOME!" --Doug

More...
Awards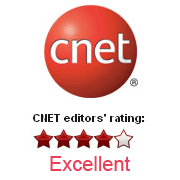 More...