Lazesoft Recovery Suite is a very easy to use ALL-IN-ONE boot disk that repair your crashed Windows, recover data from deleted, formatted, damaged partition, clone or backup disk, reset your forgotten Windows password.
Download | Order Now!
GPT partition recovery
"Just the other day, I was out grocery shopping. On my way, I gave my laptop to a friend to see what was wrong with it as it was getting really sluggish and slow. I told him to call me whenever he managed to fix it. A few hours later he called me and said that the GPT partition was showing an error, and he had tried to fix it but the error wouldn't budge. What should I do now?"
What is a GPT partition? Acronym for GUID partition table, GPT on the hard drive, outlines the draft of the partition table while also being a part of the EFI standard. Presently most of the operating systems support GPT. You can find out if your hard drive is using GPT or not, by using the Diskpart command. It will help you determine whether your drive is using GPT or some other partition table such as MBR.
Lazesoft Data Recovery Home Edition holds answers of all the questions your computer whiz friends baffle at. Whether you corrupted your GPT partition accidently or intentionally, through our data recovery software you can now get your partition recovered. But amongst so many software why choose ours? Well, the answers simple, we offer a risk free recovery as it on READ ONLY mode on your damaged drive.
With a hard dive being an established vital part of our technological lives, how should we unformat them? Well the answer is simple. You can use our data recovery software to unformat your hard drive.
With ease and affluence being our key features, you can avail our high quality service.
Moreover, it is absolutely free, so you do not need to dig too deep in your pockets to retrieve your data.
 Also, we vow a risk free experience, as it is on READ ONLY when opened through a damaged drive.
Due to its high quality, this software is also very easy to use. A few clicks can recover most of your precious data.
Its high quality ensures reclamation of all kinds of lost data due to a potent recovery engine.
All your lost content can be recovered from all sorts of various devices such as MBR damaged or corrupted disk or removable storage device like SD card, USB drive, flash memory that cannot be detected by PC, inaccessible drives, unreadable partitions.
You've downloaded this software to recover your lost content, now keeping a few tips in mind can help you make this experience simpler and more enriching. To begin with make sure that you do not any write operation on the damaged drive from which you need to recover lost data, or even try to install our data recovery software on it, so that you can avoid possible over writing, leading to various complications and troubled recovery. If you need to recover data from a system drive, for example drive 'C:' you need to find another working computer to install our data recovery software, then use it to burn a bootable recovery disk. Later, boot your computer from the new burned recovery disk to recover lost data from your damaged drive.
Lazesoft Recovery Suite is easy to use, powerful boot disk design to Recover Data, Recover crashed Windows System, Recover Windows Password, Clone or Backup Disk, etc.
Download
|
Order Now!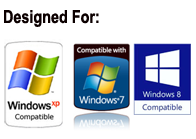 Partition Recovery Resources
Free partition recovery software
External hard drive partition recovery
Flash drive partition recovery
Best partition recovery software
Partition recovery bootable cd
Recover deleted partition windows 7
5 top partition recovery softwares
Disk partition recovery software
Partition recovery software reviews
Windows partition recovery software
Best free partition recovery software
NTFS partition recovery software
rRcover partition using freeware
Partition recovery open source
Partition recovery software free
Review partition recovery software
Guides
How to perform a data recovery
How to recover data from formatted or damaged partition
How to burn a bootable recovery CD
How to boot from the created recovery CD
How to create a bootable recovery USB Disk and boot from it
Awards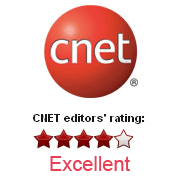 More...